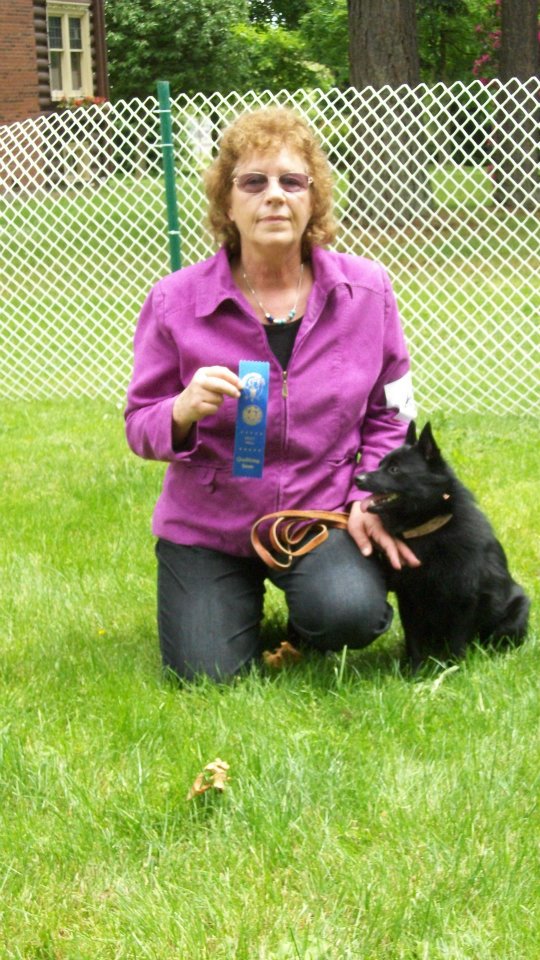 Hi, my name is Sharon Medforth. I have been involved with training dogs my entire life.
I am a graduate of Starmark Academy, a school for professional dog trainers. Where I trained in problem behavior modification, Canine obedience, how dogs learn and canine first aid .
At Starmark we are taught many different skills to modify dog behavior as well as how to use many different training tools. I have also competed and trained dogs in many different dog sports. I have bred and shown some of the best mastiffs in Canada and now am active in breeding and showing Schipperkes . I have taught and assisted Nanaimo Kennel Club classes in obedience, show handling and Jr handling for the last 10 years. I have competed in Obedience ,Rally O, Conformation, Drafting, Agility , and trained in scent detection. I have done some Barn Hunt and ran my dogs through herding evaluations. Training dogs has been a life long passion of mine.
I have always enjoyed sharing my knowledge with others and enjoy teaching both adults and children.
If you have a dog with a behaviour problem, I have over 40 years of experience to draw on, as well as my special training at 'Starmark Dog Training Academy'.
My personal email schippmast@outlook.com
evening phone number 250-722-3911 text and cell phone 250-667-3878